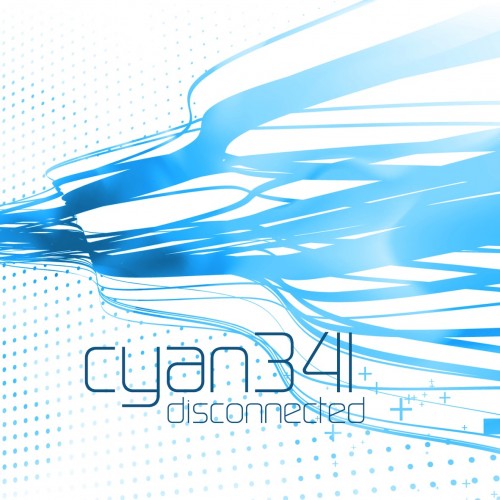 Listen
Buy
Cat
UNCH032
Format
12″ + download
Release date
17th October 2011
Info
Cyan341 is East London producer Mark Streatfield… following critical acclaim for his previous releases on Uncharted Audio (one of which was licensed by Renaissance for James Zabiela's "Masters Series" mix), Smallfish, Kreislauf and his own Rednetic imprint, and ahead of his debut album (also forthcoming on UA), this new 12" showcases "Disconnected", a track exclusive to this release, alongside a range of remixes from some of the hottest underground talent that techno has to offer. Already counting such luminaries as Move D and Benjamin Brunn among his fans, his new material is set to gain him a lot more.
Alongside the glitchy dub-tech of the original, side A sees Nottingham's See The Road turn in a dark warehouse thumper which has already turned heads after label boss Kone-R included it in his mix for Fabric's website ahead of his appearance there earlier this year. Support from the likes of Red Rack'em, Claude Young, 2562 and Tom Ravenscroft for See The Road's "Pondora" EP stands See The Road in good stead – expect big things to come.
On the flip, another up-and-coming London producer, Jules Dickens aka Abstract Source, turns up the house pressure with a nigglingly catchy bassline and uplifting chords. This one is guaranteed to fill the floor in any club, striking just the right balance whilst taking the original track in a slightly different direction.
Rounding off the EP on a wonkier tip is Chicago's man-of-the-moment Area, whose discography continues to grow constantly. Appearances on Francois Kevorkian's Wave Music, Brendan Moeller's Steadfast and Anton Zap's Ethereal Sound prove that this is a serious talent to watch out for. A uniquely swinging dub techno take on the original!
"Cracking classy techno" (The Milk Factory)
"A great dub techno EP" (Beats & Beyond)
DJ support from Seth Troxler, Terry Francis, Colin Dale, Harri, DVS1, Paco Osuna, Moodymanc, Rio Padice, Alan Fitzpatrick, Anderson Noise, Carl Taylor, Semtek, Benoit, and more…
Watch Stuart Bowditch's video for "Disconnected".
Tracks
Disconnected
Disconnected (See The Road mix)
Disconnected (Abstract Source mix)
Disconnected (Area Reshape)
Reviews
"A great dub techno EP to get familiar with the genre."
Review by Beats and Beyond